If you're trying to build muscle mass, you've more than likely heard about the use of steroids to help improve your physique. Famous bodybuilders, actors, and professional athletes have been known to use steroids to improve their appearance and athletic performance despite restrictions on the drugs making them that much more appealing to those looking for improvements of their own. While it's true that taking steroids can help you build more muscle and even help you recover better after an injury, there is a lot you should know about steroids that might make you think twice before turning to them. There are also important things to think about when considering anabolic steroid alternatives.
How Muscle Growth Works
Before getting into the facts about steroids, you have to first understand how your muscles grow. While this is scientifically a complex process, it can be explained easily enough. Whenever you work out, you're creating small micro-tears in your muscles. This is caused by the stress of the weights (or just your body weight) and the repetition of the movements (squats, bicep curls, etc.). These micro-tears are what make you feel sore after a session at the gym.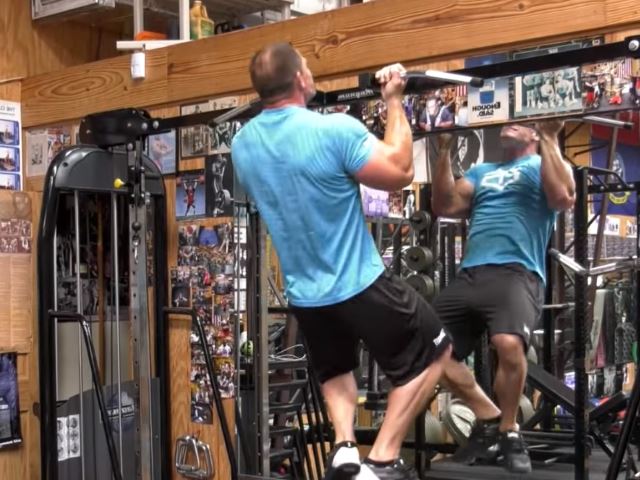 To repair these micro-tears, your body naturally builds new muscle fibers. This cycle repeats itself every time you work out. The constant tearing and repairing—known as muscular hypertrophy—is what leads to the increase in your muscle mass. In actuality, your muscle growth occurs when you rest, not when you work out.
This isn't a quick process despite the way it sounds. Muscular hypertrophy can't happen until your rate of muscle protein synthesis, or MPS, is more than your rate of muscle protein breakdown. These rates increase and decrease the more you work out your muscles so it's important that you consistently work out so your MPS increases so it's more than your muscle protein breakdown.
The Effect of Steroids
Now that you understand how your muscles naturally grow, it might seem like steroids can't have a direct effect on muscular hypertrophy. While they can't physically cause and repair the micro-tears mentioned, steroids do work in your body by creating an environment conducive to muscle growth.
Steroids are testosterone-based synthetic drugs classified as anabolic steroids and human growth hormones. They can either be injected by a needle or, in some cases, taken orally. Studies have shown that the naturally occurring growth hormone, testosterone, plays a role in increasing your MPS while decreasing muscle protein breakdown. It is also believed to help trigger your cells to repair micro-tears. Therefore, if there is more testosterone in your body, there is a better environment to promote muscle growth. By creating synthetic testosterone, people now have a way to unnaturally create this state in the body where your muscles can grow at a faster rate when paired with the proper workouts.
Besides improving muscle mass, steroids can also help improve your recovery time after a workout. This means that you can work out that much more since you'll physically need less time to rest. Since you'll be able to continue with your cycle of tearing and repairing muscles, you can build muscle that much faster. Similarly, people report that using steroids also helps them recover from injuries faster since the extra testosterone in the body creates a better environment for healing.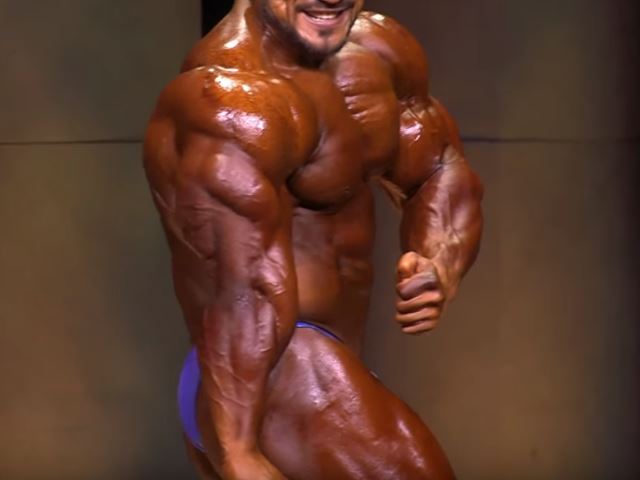 So, steroids can't work to build up your muscles without you still putting in the physical work. All they can do is create adequate conditions in your body to allow for faster muscular hypertrophy which leads to natural muscle growth.
Clenbuterol & Other Substances
Clenbuterol is another substance which is used by bodybuilders.  This substance is not officially labelled a steriod as it does not fit into the chemical classification.  But it does provide spectacular results, just like steroids. It is used to burn fat quickly and effectively and is used by many to reduce fat levels in preparation for bodybuilding competitions.  You can read more about Clenbuterol here.
Other substances are also used during a course of steroids or just after to reduce side effects and aid in recovery of natural hormone levels.
Steroids and the Law
Another concern besides the side effects of using steroids is that they're considered an illegal drug in some places. In the US, for example, steroids are categorized as a Schedule III Substance. That category refers to drugs that are only supposed to be used as a medical treatment under a doctor's care, with a valid prescription. When this type of drug is used and abused, it can lead to dependency much like other Schedule III substances including amphetamines and barbiturates.
As a Schedule III drug, using steroids or getting caught with them in your possession without a valid prescription can lead to legal trouble. In the US, possession of steroids alone can get you one year in prison along with a fine of at least $1,000. If you have a criminal history involving drugs this can increase to two to three years in jail and fines ranging from $2,500 to $5,000.
If you're caught with a large enough amount of steroids, you could be charged with intent to sell. This is a bigger crime that can lead to five years in prison followed by two years of probation and fines around $250,000. Subsequently, if you're caught with steroids during a probation period, you can face more jail time and fines. These punishments can vary depending on the state and the individual circumstances surrounding the suspect.
Steroids are a synthetic substance that, when used properly, can increase muscle mass in your body by creating adequate conditions for muscular hypertrophy. While this might sound useful, there are serious side effects that can go along with using them. More so, there could be legal implications if you're caught using or even just possessing anabolic steroids or human growth hormones. Consider turning toward legal supplements to improve your muscle growth instead of the more serious anabolic steroids.
About Author