Clenbuterol or Clen is a fat burning drug used by a lot of athletes and bodybuilders. Although some people confuse it with anabolic steroids or hormone supplements, it is neither of these things. In actual fact, it is a bronchodilator and decongestant which is often used in the treatment of asthma and several other respiratory conditions. It is often used as a medication for veterinary purposes for horses and other animals.
Clenbuterol has only two noticeable effects on humans. The first is in its capacity as a bronchodilator, and the second is that it is a very potent fat burner. For this reason, many users employ Clen as part of their cutting cycle to aid in weight loss.
Since doctors don't prescribe Clenbuterol for body fat burning purposes, it is up to the people who use it for these purposes to find the proper dosage. Discovering the proper Clenbuterol dose can be a rather herculean task. This is because of the plethora of wrong information on the internet these days. The level of Clenbuterol that different people need varies significantly according to weight, constitution, and even genetics.
So, rather than sticking to an average dose or taking the same amounts as someone with the same body type, users are often recommended to work out the right amount for themselves for optimum fat loss.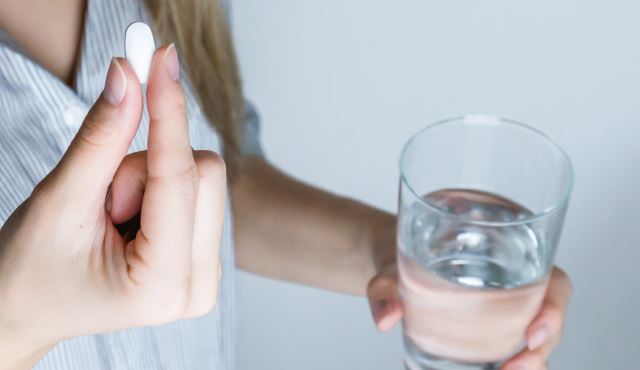 Before trying to find a proper dosage, however, you should make sure that using Clenbuterol would not endanger your health. The following people aren't to use Clenbuterol because of its' adverse side effects on their health.
People with liver or kidney disease
People with diabetes
People with increased risk of heart attacks or stroke
People with a history of heart attacks or strokes
People with heart disease
People with high cholesterol
Pregnant women, or nursing mothers
Women hoping to get pregnant during their Clenbuterol cycle
The fat burning properties of Clenbuterol work by increasing the metabolism in the body.
Even those who appear healthy should be aware of the potential side effects which include an increase in blood pressure and heart rate, muscle cramps, and increase in body temperature. Other effects include health palpitations, a higher risk of heart and cardiac conditions, headaches, a reduction in appetite and insomnia (due to the supplement's stimulant properties).
Users of this compound must have a good diet and take care of their nutrition to see worthwhile results. It's also important that they have a reasonable level of potassium intake as the supplement tends to clear this out of the body. Taurine is also often used to reduce muscle cramping. Of course, it is also highly recommended that anybody who takes it should be active and take part in at least moderate levels of cardiovascular exercise or training. This goes without saying as many users workout at the gym often.
Forms Of Clenbuterol
Clenbuterol comes in different forms. It can be taken orally as a tablet or it could be injected. The tablet comes in 20mcg and 40mcg preparations. The 20mcg tablet pack is much more common than the 40mcg pack.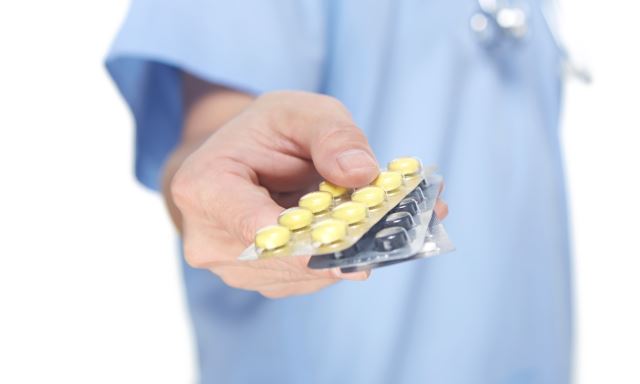 The injectable form of Clenbuterol is quite hard to measure properly, especially for people who aren't professionals. Clenbuterol injectable liquids, unlike most injectable liquids, comes in micrograms instead of milligrams. Because of this, a little mistake in measurement can cause significant side effects. This makes the tablet form very attractive to most people. It's important that any users of Clenbuterol take care where they obtain it. See our guide to buying clenbuterol for more information.
Finding Your Own Clen Dosage
Now, we get to the business of fixing the appropriate Clenbuterol amounts that should be taken. As said earlier, it is important to note that dosing vary for different people. Thus, even if you know someone taking a particular dosage and doing fine, it doesn't mean that level is right for you. You'll have to find your own feet and discover the threshold of your body yourself. Here's a step by step guide to discovering the appropriate amounts for you.
You need to start with the smallest dose. It is unlikely that this is your threshold, but this is just to be on the safe side. For tablets, this is the 20mcg pill. Taking one on the first day is advisable when trying to find your threshold.
The next day, you can take two of these pills. That's making 40mcg. Again, it is unlikely that this is your threshold as it is a bit low, but it would prepare your body as you continue to build.
Keep adding to the dosages until you feel some side effects. These include jitters and a rapid heartbeat. When you get to this point, reduce your dose by 20mcg, and you've arrived at the appropriate levels.
The Difference Between Male & Female Clen Doses
For most bodybuilding, muscle mass building and fat burning drugs, there are usually significant differences in doses for male and females. However, Clenbuterol isn't like this. The maximum Clenbuterol amount for women is 100mcg and for men it is 140mcg. People who use Clenbuterol must understand that these doses represent the absolute maximum that must be taken. They are very high and can only be taken when you are sure that they pose no health risks to you.
Side Effects Of Clenbuterol
The good thing about Clenbuterol is that the side effects are usually mild. Except in exceptional cases, you might not feel sustained discomfort from the side effects that you may encounter while discovering your optimal Clenbuterol dosage. Some of the most common Clenbuterol side effects are profuse sweating, anxiety, rapid heartbeat, some difficulty sleeping. After reaching your maximum level and experiencing these side effects, you can expect them to disappear within a day or two.
It is important to remember, though, that your body develops a tolerance to Clenbuterol after two to three weeks. In order not to develop health problems, it is important to stop your cycle after two to three weeks and take a break for the same period of time. This stops your body from developing such tolerance.
The Way To Find Your Optimal Dosage – What Should You Avoid?
Clenbuterol is a very strong drug, and as such, there are some things that must be avoided while discovering your optimal dose. These things must also be avoided during your cycle too.
It is important that you do not take Clenbuterol with stimulants. Mixing these two together isn't healthy and could lead to complications and powerful side effects.
When taking liquid Clen, you must be very careful with measurement. In fact, it is not advisable to take Clenbuterol in liquid form if you aren't excellent at measuring injection doses. Understanding the concentration of the liquid is a must if you are to properly measure the correct amounts.
If you experience side effects, do not persist with your course. Decrease your intake immediately and avoid assuming that the side effects would go away. While it is true that your body develops a tolerance for the side effects after two weeks or so, you could develop serious health complications before this time comes.
It is vital that you find your own amount. Taking the same measure as a friend's or colleague's might be counterproductive as their intake may be lower than what is ideal for you.
Taking breaks in-between dosages is important. This is even more important if your threshold is high. You must take breaks to allow your body to rest. In a year, you must only use Clenbuterol in a maximum of 16 weeks. Doing this can help you avoid heart problems that come with very regular usage.
Your optimum measure of Clenbuterol is something that you must discover yourself. However, like with all drugs, it would be unsafe to abuse it. Finding your limit and sticking to it is important for your health. If you follow all the guidelines above, you would find Clenbuterol to be an easy drug to use.
About Author